✌️My wonderful friend and bandmate Ron Smoot has left our earthly domain. We shared many magic moments on stage, and made a couple of records together with John Reese and Open Hearts. Here's a song from one of them:
Ron was also lead guitarist in The Beautiful Questions, a short-lived local band. Our set included a few of his original songs which, regrettably, we never recorded. Here's a picture of us on stage in Cloverdale: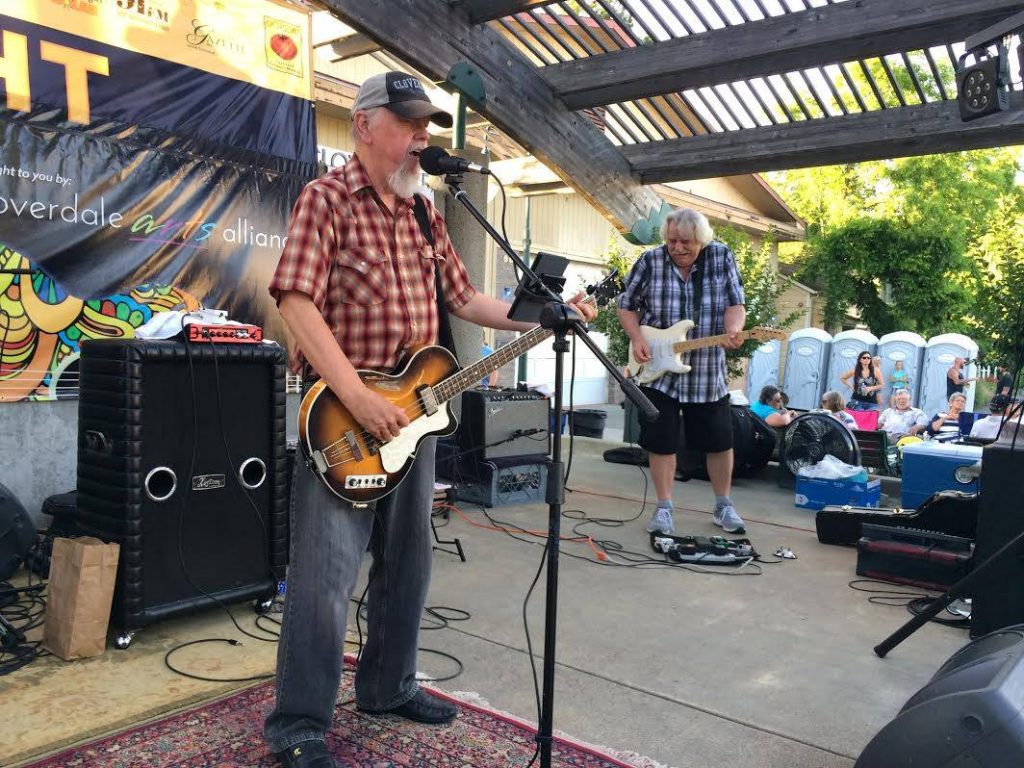 Ron was one of the regular lead guitarists at the Cloverdale Music Workshop in recent years, and backed me up for a Hawaiian steel guitar performance at the Artists Corner. He was also a fine artist, working mostly with paint on canvas. A gentle giant and a wonderful human being.
Peace, Ron. ✌️ I'll never forget you.